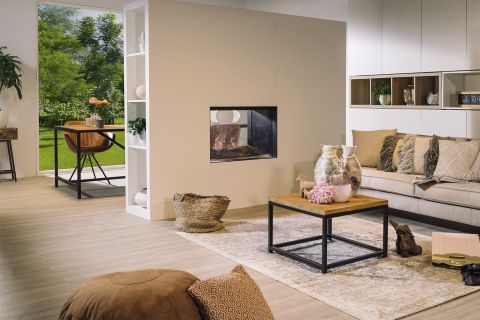 Faber e-MatriX winnaar van de 'Nationale Innovatie en Duurzaamheidsprijs Wonen 2019'
4 min read
De Nationale Innovatie en Duurzaamheidsprijs Wonen 2019 is toegekend aan onze Faber e-MatriX inbouwhaard. De jaarlijkse prijs wordt toegekend door het Voorlichtingsburo Wonen aan ontwikkelingen die zich onderscheiden op het gebied van innovatie in combinatie met duurzaamheid. Op 18 november is de toonaangevende innovatieprijs uitgereikt aan Erik Eising, CEO.
Als motivatie voor haar keuze noemt de jury, dat de elektrische e-MatriX: 
het originele van een houtvuur vrijwel geheel benadert
zeer energiezuinig en niet belastend voor het milieu is
de winnende haard past uitstekend in de doelstelling van duurzame woonproducten
het vuurbeeld verbluffend realistisch en overtuigend is.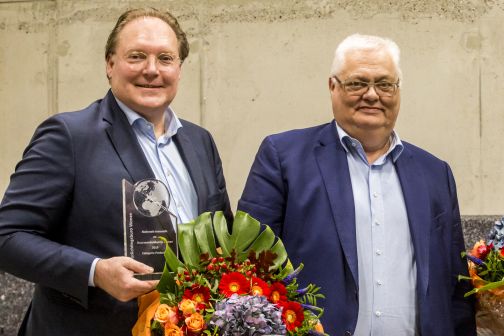 e-MatriX antwoord op actuele maatschappelijke vraagstukken

De e-MatriX haard is het antwoord van Faber op actuele maatschappelijke vraagstukken, zoals de gas-, CO₂- en stikstofproblematiek én verantwoord energiegebruik. Het warmtevrije vuurbeeld is de oplossing voor de afnemende warmtebehoefte in goed geïsoleerde, klimaatgestuurde huizen. Omdat er geen schadelijke gassen vrijkomen is het mogelijk om van een haardvuur te kunnen genieten op plaatsen waar een gas- of hout haard niet (langer) mogelijk of gewenst is. Enkele voorbeelden zijn: binnensteden, hoogbouw-appartementen, gasvrije wijken of openbare gebouwen.