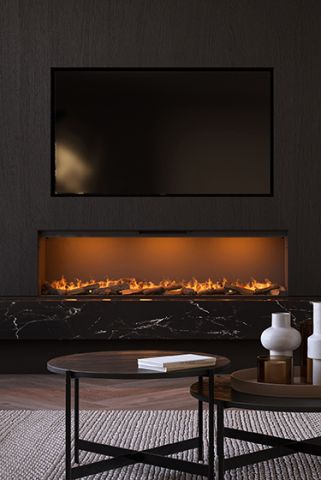 e-SliM Linear
The innovative e-SliM Linear redefines the high-performance electric fireplace. Thanks to its strikingly shallow installation depth, you can now install the stunningly real fire view consisting of light and water vapour in even more places than ever before. Available in several sizes, up to an impressive length of over 2 metres! Perfect for use in a Cinewall, for example.
Discover e-SliM Linear
Curious about the e-SliM Linear series and want to know more? Delve into the different features of this electric fireplace series and explore which one is best suited to your interior.
Want to get in touch?
Do you have any questions, comments, or requests that you'd like to share with us?
We would be pleased to hear from you and offer you any assistance we can.