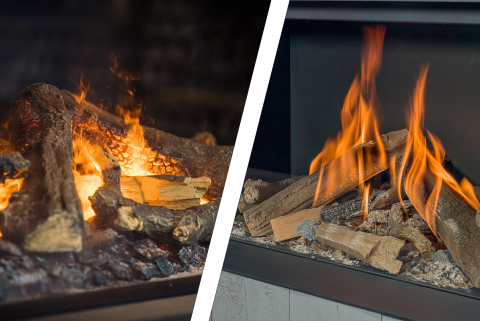 Are you going for an electric fire or a gas fire?
2 min read
Whether you choose a gas fire or an electric fire, both are a wonderful addition to your home. Yet both options have their own opportunities and unique benefits. If you're not sure whether to go for gas or electric, come and take a look.
The fire effect
What you find the most beautiful fire effect is always a matter of taste. Even at a low setting, Faber gas fires produce a rich fire effect and are efficient in use. Hours of enjoyment! All down to continuous development and modern technology.
Do you prefer electric? Although initially the idea of 'fire from water' of the unique e-MatriX would seem fanciful, the first look at the e-MatriX 'fire' is experienced as astonishingly realistic and convincing. That makes it an alternative with properties that have significant benefits and new opportunities compared to gas fires.
"The Faber e-MatriX is a perfect fit for any home!"
The benefits of a Faber e-MatriX fire
The inset method of an e-MatriX fire is comparable to a gas or wood built-in fire, but you save on the costs of a flue. The e-MatriX does not emit heat, which means it does not disrupt the climate-control system in your house. The environment is not affected and the fire uses little energy.
The Faber e-MatriX is a perfect fit for any home, but of course extremely suitable for houses that do not or no longer have a gas connection or for rooms where a fire used to be impossible, or only at extortionate costs, for example in flats or in extra-care housing.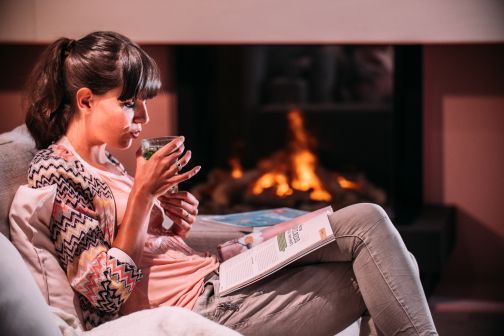 A few more points as a comparison:
A Faber gas fire and the electric e-MatriX are odourless. The e-MatriX only produces water vapour and contributes to good humidity in your house;
Depending on the chosen capacity, you can use a gas fire as additional or as your main form of heating. The e-MatriX has an optional small additional heating unit that emits local warmth;
The electric e-MatriX can be inset and finished like a built-in fire on gas or wood, but without requiring a chimney;
A Faber gas fire produces a wonderfully rich fire effect, even at a low setting. Nearly all Faber gas fires have an A or B energy rating;
The e-MatriX uses a few litres of drinking water per 24-hour period and (without additional heating) it consumes the same amount of electricity as room lighting;
Both types of Faber fires are easy to operate with the supplied remote control, except for a few gas fires;
Rather than a gas connection, an e-MatriX only needs a thin water hose and a normal wall socket.
Are you interested? Take a look at a real Faber e-MatriX fire. A fire specialist would be pleased to assist.