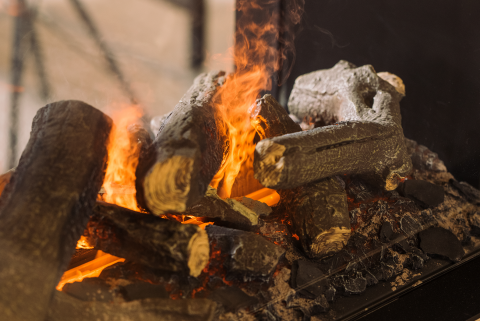 How do you buy the perfect fire?
3 min read
You don't just go out and buy any old fire or stove - it is something you want to enjoy for many years. Careful consideration, preparation and implementation are worth the effort! Discuss your requirements and preferences with a fire specialist. Together you can turn your idea into a design that suits your opportunities and your décor. If you would like to prepare for that discussion, a fire specialist will look for answers to the following questions together with you.
What type of fire suits you, your house and your décor?
Fires are available in all sorts of types and sizes. Just as well, because it means there is always a fire that is the perfect fit for your décor. For example, will you go for a built-in fire or a free-standing one? The model and the shape are important too - do you choose a front fire or a corner fire, and would they fit better horizontally or vertically?
You can decide on the type of fire too. Do you prefer a rustic camp fire or a cosy horizontal fire? You should also determine the amount of space you have available to produce clear dimensions. Finally, one more important consideration - gas or electric? Both have specific characteristics and their own inset prerequisites. Gas produces more heat; for an electric fire you don't need a flue because there are no emissions. The fire effect is always a matter of taste. You want a fire that you enjoy looking at, so this merits proper consideration.
What do you want to use the fire for?
A fire always makes a room feel cosier. But what are your expectations of your fire? Is it intended as an ambient fire, for additional heating or even as your main source of heating? You get no heat from an electric fire (or only a little local additional heating). It depends with a gas fire - with an average flame height, a fire with more capacity produces more heat and the gas consumption is higher than for a fire with less capacity.
If you buy a gas fire with a lot of capacity for a small room, the fire needs to burn at a lower setting to keep the temperature in the room comfortable. So, important to remember!
"Fires are available in all sorts of types and sizes."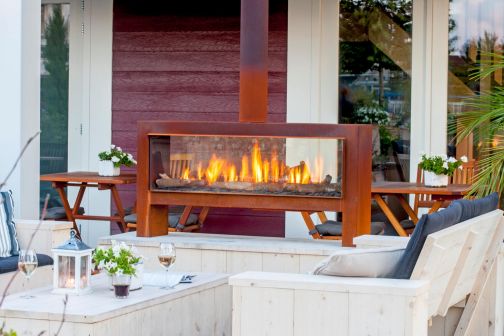 Where will you have your fire?
Think about the ideal place for your fire. Then see, together with the fire specialist, whether it is actually technically possible to install the fire in that place. Is there enough room? Check whether you have the right connections. For example gas, water and electricity and, if you are considering a gas fire, a chimney or another type of flue. If you don't have those connections, it is always possible to investigate whether they can be installed and how much that would cost.
Costs and other things to take into account
To see whether a fire fits your budget, it is important to list the actual costs of the fire. Installation involves the following - purchasing the fire of your choice, the design of the fireplace or the surround, insetting the fire and the fire-resistant chimney breast, the construction or modification of the necessary connections (supply and discharge), the finish of the surround to suit your décor. Also remember inspections and permits that may differ from country to country and from region to region.
The use of the fire involves costs too. Those costs depend on how and how much you use your fire. A periodic service is important to keep your fire safe and in top condition, so there is a lot to consider. Fortunately, you don't have to work it all out on your own. A fire specialist would be pleased to assist.