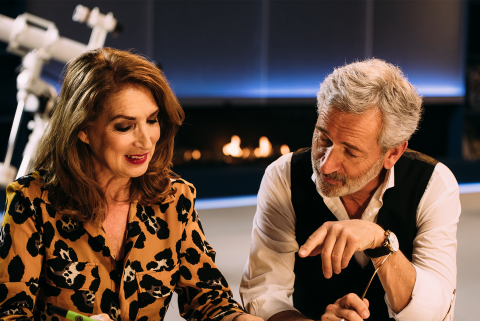 Have a sustainable fire at home
4 min read
If you are looking for a fire at home, but you also care about the environment, you may be wondering whether a fire is sustainable. The good news is that with the excellent construction quality and modern components, Faber built-in fires are made to last for many years. A sustainable investment in your living comfort! In this article we explain why gas fires and electric fires may be a sustainable choice in other respects too.
Sustainable gas fires
All Faber gas fires are developed, tested and built to produce a beautiful fire effect at the lowest possible capacity and gas consumption. This means that you can enjoy a rich fire effect when the flames are turned down low.
Our gas fires are nearly all A and B energy rated, which means they have a high efficiency score. Furthermore, they are suitable for propane or biopropane without requiring conversion.
With an adjustable thermostat, which is fitted on most Faber gas fires, the fire will start to burn less around the set temperature.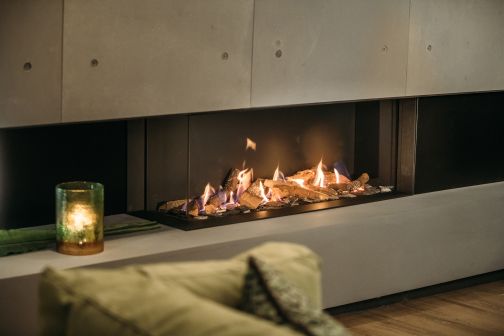 With the Faber ITC app, which is standard on most Faber MatriX fires, you have even more smart options you can use to control your energy consumption. A few examples:
The 'open-window detection', where the fire switches off when the temperature drops quickly in a short period of time, because of a draught for example. It means you don't lose any heat;
ECO setting for the thermostat - the fire burns higher or lower alternately when it reaches the set room temperature;
Adjustable timer functions - the fire switches off after the set burning time, or when the sensor doesn't detect anybody in the room for a longer period of time;
The fire switches off anyway when the temperature ceiling has been reached, for example when you leave and you forgot to switch off the fire.
The last 2 functions are also intended to guarantee your safety.
Electric fires
If you are looking for a built-in fire that is completely free of emissions, you can go for an electric built-in fire. Faber is the leading brand in that category with the e-MatriX electric fire, where the fire effect is created by cold water mist and electricity. The fire uses almost no fuels at all; just a few litres of tap water per evening. The electricity consumption is comparable to that of room lighting.
The electric additional heating unit is an optional function. When this is switched on, the fire consumes maximum 2 kW, but it does convert 100% of this energy into heat. Electric heating therefore always has the most efficient energy rating!