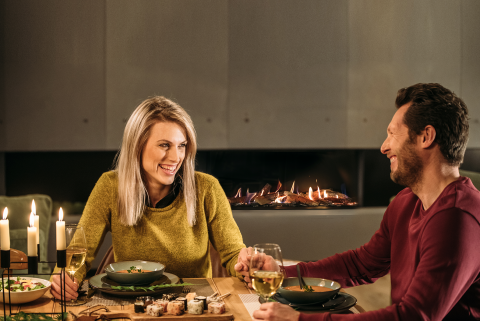 A fire in your smart home
2 min read
Do you have a modern climate-control system in your home? With good insulation and advanced heating and climate-control systems you rarely need an additional source of heating. However, you would still like to enjoy a fire in your home? Go for Faber's electric e-MatriX fire.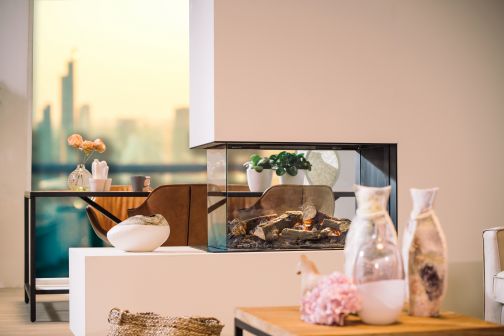 This electric fire leaves your heating system unaffected, because this fire's three-dimensional fire effect is created by water mist and LED lights. The fire is just as realistic as a gas fire, but without heat. From softly glowing embers to the crackling sounds.
If you prefer a little extra heat near the fire, you can choose a built-in electric additional heating unit that blows pleasantly warm air towards you from the fire (optional at added cost).