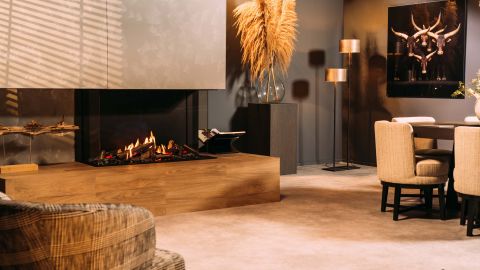 Does Faber develop all fireplaces itself?
5 min read
Faber fireplaces and stoves have been developed 'in-house' since 1844. While the emphasis used to be on heating, today it is mainly about a challenging combination of atmosphere, good temperature management and efficient use of clean energy, mainly by natural gas or electricity. Who are taking care of that? Faber's very own 'Firemasters'!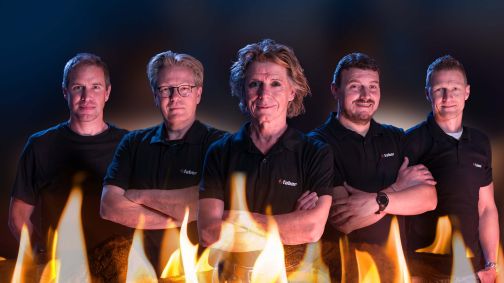 Craftsmanship and passion
Faber's Firemasters are driven to always develop the most beautiful ambient fires; the beating heart of all our fireplaces. And we see that as a challenge! Because where fires once started with wood, natural gas or propane is now common in many countries, and electricity is on the rise as a 'fuel'. In addition to a critical eye for a perfect fire image, all our Firemasters have knowledge of advanced technology, years of experience and perseverance. And such is definitely required. Because the energy transition, changing user requirements and regulations are constantly creating new challenges for developing what Faber is valued for: beautiful fireplaces to relax by and enjoy together.
From trial to patent
Since the beginning, the Faber brand has been responsible for technical inventions that, often in the form of patents, are the standard in the international fireplace world ... and the future. Every new Faber fireplace starts with an idea or wish, which is further developed in our own test rooms from a test model into a quality product. Ready-made solutions are rare. And that makes a strong appeal to the craftsmanship and creativity of every Firemaster. Not so strange when you, as a brand, always want to push the boundaries!
Faber is thus leading the way in the transition to
sustainable ambient fire of the highest quality.
The best ideas often start small and simple. This is how the development of the energy-efficient Faber MatriX Hybrid series of fireplaces started with only one battery, a light bulb and a piece of broken glass. This resulted in the patented 'Hybrid Pro Light system', which supplements or replaces the flames in our gas fireplace with a warm glow. The advantages: an unprecedentedly intense fire image, great savings on gas consumption and a pleasantly adjustable heat production. This also applies to our e-MatriX decorative fireplaces: electric built-in fireplaces with the design of wood or gas fireplaces, where rising water mist and LED light replace the flames of a wood fire in a stunning way. An emission-free, safe alternative in places where a wood or gas fire is impossible or undesirable.