Buying an Electric Fireplace
5 min read
With the growing focus on sustainability and quality in our daily lives, it's not surprising that more and more homeowners are transitioning to electric fireplaces. There are plenty of options to choose from that match your personal style and needs. In this article, we will discuss why an electric fireplace is a sustainable choice for your home and what options are available to upgrade your living space.
The Fireplace of the Future
Electric fireplaces are a popular choice for many homeowners due to their convenience and stylish appearance. Whether you're looking for a built-in option or a fireplace as the centerpiece of your space, there are many possibilities to choose from that fit your personal style and needs.
The Benefits
One of the benefits of electric fireplaces is that they are easy to install, allowing you to upgrade your living space quickly and effortlessly. Unlike traditional open fireplaces where you have to consider chimneys and smoke channels, electric fireplaces are much simpler to set up. This means you have much more flexibility in choosing the location of your fireplace and you can also move it easily if you decide to rearrange your living space.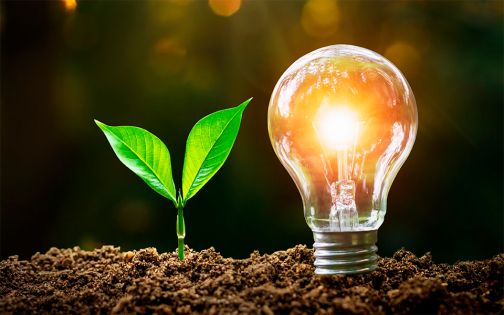 Another option that is becoming increasingly popular is the see-through fireplace. This type of fireplace offers a unique way to upgrade your living space and provides a great view from multiple rooms. A see-through fireplace can be the perfect way to create a partition between two spaces, such as between the living room and the dining room. It can also be an excellent choice if you want to enjoy the fire from multiple angles within the same room.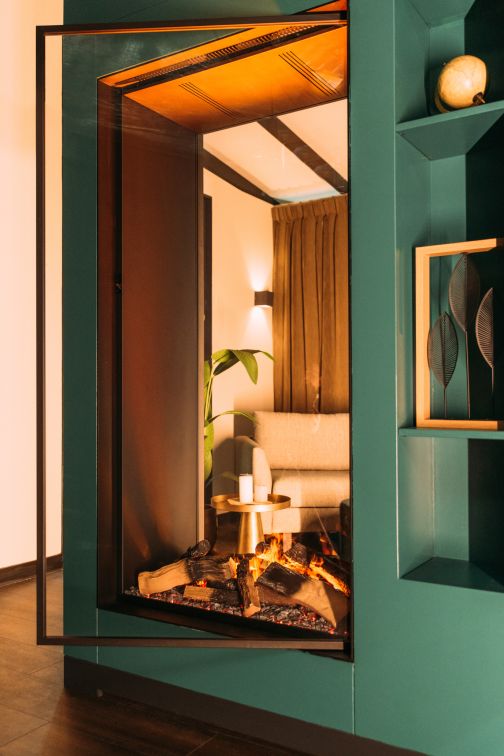 Sustainability
If you're looking for a sustainable option, an electric fireplace is definitely worth considering. Electric fireplaces are much more efficient than traditional open fireplaces because there's no heat lost through the chimney or smoke channel. This means you consume less energy to heat your home, resulting in savings on your energy bill. Additionally, electric fireplaces are designed to be safe and environmentally friendly, making them a sustainable choice for your home.
Water Vapor Fireplace
Another sustainable feature of electric fireplaces is the use of water vapor. Some electric fireplaces utilize this technology to create the illusion of a real fire without actual flames being involved. This means no harmful substances are emitted into your home, allowing you to enjoy the warmth and ambiance of a traditional open fireplace without the associated risks.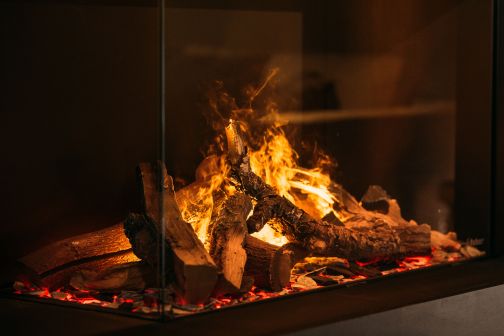 Choosing the Best Fuel Type for Your Fire At Home: Wood, Gas, or Electric?
Deciding on the fuel type for your fire at home can be overwhelming, but it is important to choose the one that is best suited for your needs. There are three options to consider—a wood fire, a gas fire, or an electric fire. Let's explore each one to help you make an informed decision.
4 mins read