Buying a Gas Fireplace
5 min read
A gas fireplace is an excellent option to efficiently heat your home while creating a cozy atmosphere. In this article, we will discuss why a gas fireplace is a good choice, how it can heat your home, and the different available designs.
Efficiency in Heating
One of the key advantages of a gas fireplace is its efficiency in heating your home. Traditional open fireplaces lose a lot of heat through the chimney, but gas fireplaces are designed to generate heat in a more consistent manner, efficiently warming your home. This allows you to save on your energy bill by relying less on your heating system and utilizing your gas fireplace more for heating.

Atmospheric Addition to Your Home
A gas fireplace is also an excellent choice if you're seeking coziness and ambiance in your home. It provides the warmth and atmosphere of a traditional fireplace without the need for logs and cleaning. This means you can enjoy the fireplace ambiance without the mess and hassle. Gas fireplaces are also much easier to use than traditional fireplaces, as you can simply turn a knob to ignite the flames and control the temperature.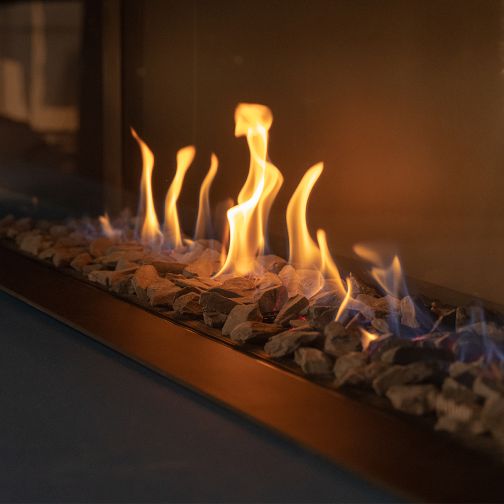 Choose the Design that Fits Your Interior
When selecting a gas fireplace, it's important to consider the style and design of your interior. There are numerous options available for gas fireplaces, ranging from modern and sleek designs to more traditional and classic styles. Choose a design that aligns with your personal taste and complements the style of your interior to ensure that your gas fireplace harmonizes with the rest of your home.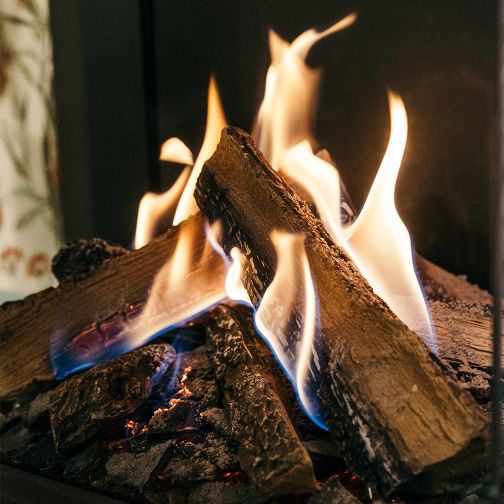 Invest in Quality
When choosing a gas fireplace, it's crucial to invest in quality. A high-quality gas fireplace will last for years, providing you with the best performance and durability. It's also essential to have your gas fireplace installed by a professional to ensure correct installation and safe usage. With the right investment and installation, you can enjoy the coziness and warmth of your gas fireplace for years to come.

Choosing the Best Fuel Type for Your Fire At Home: Wood, Gas, or Electric?
Deciding on the fuel type for your fire at home can be overwhelming, but it is important to choose the one that is best suited for your needs. There are three options to consider—a wood fire, a gas fire, or an electric fire. Let's explore each one to help you make an informed decision.
4 mins read