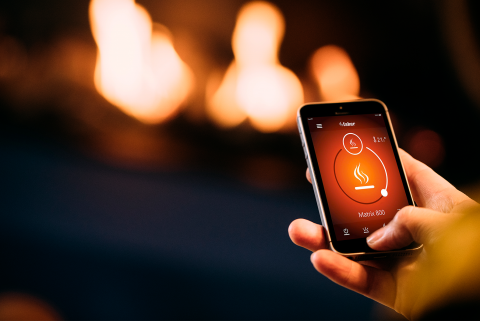 Get more from your Faber fire with Faber's ITC app
2 min read
The Faber ITC app gets more from your Faber fire. Faber ITC (Intelligent Technical Control) is a smart way of operating your Faber fires with your smartphone or tablet.
Besides the standard operating functions, the Faber ITC has a number of additional options to improve the enjoyment and convenience of use and to control energy consumption. Follow your dreams with the pre-programmed 'relaxed mood' setting or set the room temperature or operating period from your phone or tablet. Make sure the fire turns off automatically when nobody is around for a period of time or when the window is open.
Finally, the Faber ITC tracks the usage history and service needs and informs the app as soon as maintenance is required. This information helps the Faber specialist to carry out maintenance more efficiently.
If you have any more questions, The Faber fire specialist will be pleased to assist.