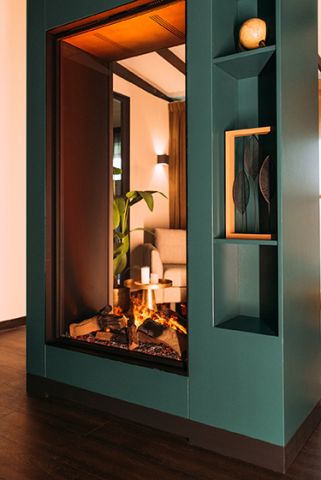 e-MatriX Vertical
Our vertical electric e-MatriX is a real eye-catcher in homes, exclusive restaurants or hotel lobbies. This electric "see-through" fireplace is unique in its kind and allows several rooms to be connected in a visually attractive way. Moreover, the absence of a flue means it can be placed almost anywhere.
Discover e-MatriX Vertical
Do you find yourself captivated by the e-MatriX Vertical's aesthetic appeal and intrigued by its exceptional features? Discover even more reasons why this fireplace is the ideal choice for you by exploring its features here.
Want to get in touch?
Do you have any questions, comments, or requests that you'd like to share with us?
We would be pleased to hear from you and offer you any assistance we can.