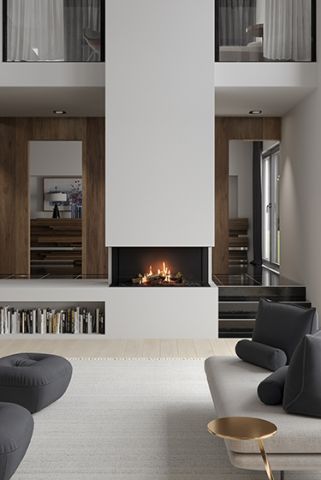 Faber Hybrid fires
The MatriX Hybrid has impressively intense and rich flames which cannot be matched by a standard gas-fired ambient fireplace. The unique combination of gas and the 'HPL' LED optics also means reduced consumption of gas, and less CO2 and his emissions, of up to 60%. This makes the MatriX Hybrid also particularly suitable for modern, well insulated housing.
Want to get in touch?
Do you have any questions, comments, or requests that you'd like to share with us?
We would be pleased to hear from you and offer you any assistance we can.