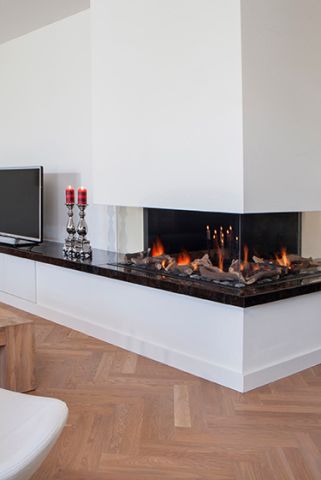 Gas Built-in
The Faber Premium Respect is one of a kind, a very luxurious fireplace with a specific application. The glass plate of this unique fireplace runs uninterrupted around the corner. Perfect for connecting different rooms. With a beautiful fire view, maximally visible from any room and viewing angle. This model is unique in its kind and has been a classic in our collection for years.
Want to get in touch?
Do you have any questions, comments, or requests that you'd like to share with us?
We would be pleased to hear from you and offer you any assistance we can.