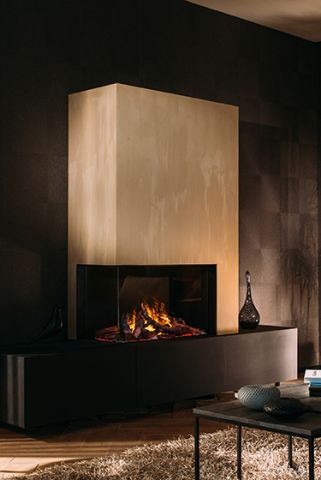 The e-MatriX Mood
The frameless design, fascinating fire view, lifelike wood decoration and illuminated glow bed (optional) of the electric e-MatriX Mood create a rich and full hearth fire that continues to captivate. A future-proof alternative to an authentic fireplace, with truly three-dimensional flames, safe, energy-efficient, with no gas, emissions or chimney.
Want to get in touch?
Do you have any questions, comments, or requests that you'd like to share with us?
We would be pleased to hear from you and offer you any assistance we can.