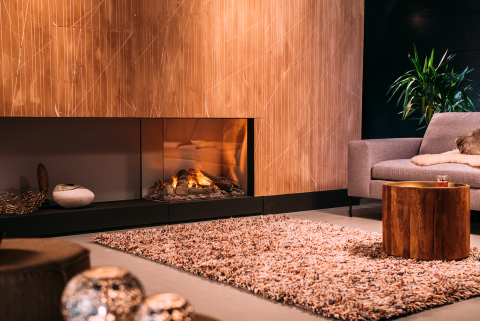 A fire is impossible? Choose an e-MatriX
1 min read
If you live in a flat or in another house where a gas fire is difficult or maybe even prohibited, Faber has the solution! With the electric e-MatriX fire, you can still enjoy our fabulous fire effect.
You can install an e-MatriX pretty much anywhere at all. You don't need to build a chimney. The e-MatriX is extremely environmentally friendly, as this fire has no emissions. If you buy an e-MatriX, you don't have to worry about rules or permits that may apply to using a wood fire or a gas fire. You just have care-free enjoyment of the atmosphere of a Faber fire in your home.
If you are interested in all the possibilities of an e-MatriX fire, read more about why this Faber electric fire is a real addition to your home.